HOW WE WORK
At Net Çözümleri, we believe in a personal approach to every customer and project. Bringing in transparency, automation and dynamic environment, we choose development practices tailored to your specific business needs.
SOFTWARE DEVELOPMENT METHODOLOGY
Net Çözümleri applies SDLC (Software Development Life Cycle), so once you have started a project with us, the next steps are quite simple.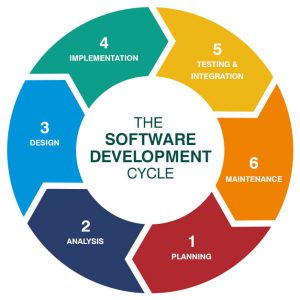 Defining the project scope
Planning and Analysis
Development
Designing, coding, implementation
Stabilization
Testing and integration
Project Delivery
Delivery, training, maintenance and support
QUALITY MANAGEMENT SYSTEM
Net Çözümleri has been using Quality Assurance methodologies and practices in all its projects, aiming to deliver defect-free software products. Net Çözümleri's Quality Management System ensures that software processes and products conform to the specified requirements, standards and procedures. Compliance with established requirements, standards and procedures is evaluated through process monitoring, product evaluation, audits and testing. These activities enable us to measure, assess and enhance the company's functions to ensure efficient performance and high quality project implementation.
Key factors for the high quality project implementation:
Perfect project management
Efficient process
Complete documentation
Excellent communication
Net Çözümleri Quality Assurance key processes:
Software Design, Development and Testing
Prevention and Correction actions planning
Process monitoring and continuous improving
Configuration management
Employees' training